---
Our Experience
AlediumHR has been recruiting telehealth professionals since 2013, longer than anyone in the industry.
You want a recruiting partner that understands your challenges and aligns their knowledge and experience with the appropriate resources to recruit the "right fit" candidate for your organization.
The AlediumHR recruiting process can lead to securing qualified candidates in as few as five (5) days, dependent on the types of positions, the number of roles, and job location.
We can typically have candidates accepting a role within 30 days from the search's start.
---
---
The Telehealth Industry
Tthe global telehealth market is predicted to become a $43 billion industry by 2026.
Covid_19 transformed healthcare. Patients are insisting healthcare professionals continue to offer telehealth services.
With virtual visits, remote monitoring, and other patient services, telehealth is expected to maximize efficiency and convenience while enhancing the quality of care.
According to the American Telemedicine Association, half of the hospitals in the U.S. had some form of functional telehealth operation before Covid.
As a result, healthcare and industry organizations see telehealth as a clear priority for future success.
---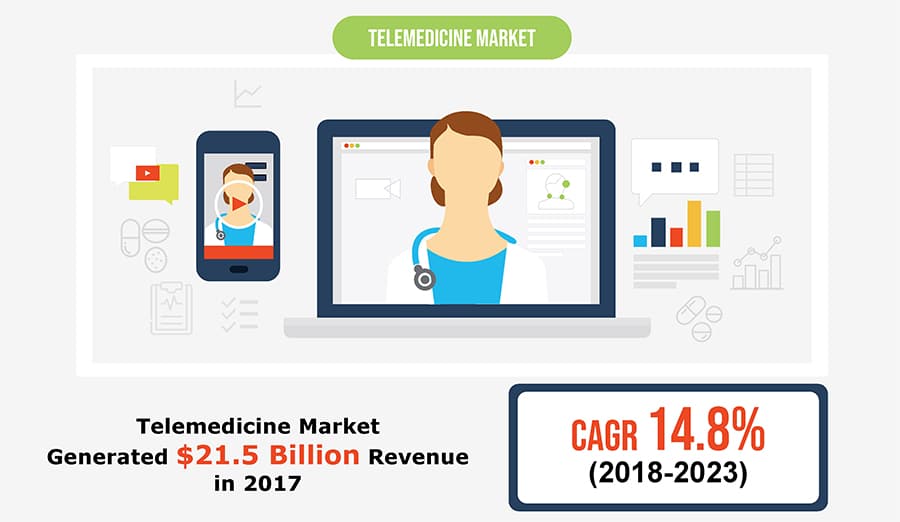 Pre-Covid_19, the global telemedicine market size reached $21.5 billion in 2017 and is expected to witness a CAGR of 14.8% during the forecast period (2018–2023). Because of Covid_19's impact on telehealth, forecasts are now calling for a 28% CAGR.
The reasons for this growth are the increasing healthcare cost, geriatric population, government funding, and grants for telehealth.
Medical tourism, the prevalence of chronic and lifestyle-associated diseases, and medical requirements in remote areas.