Allied health professionals play an essential role in the healthcare industry in providing support to medical professionals and patients. Allied health comprises 60% of the healthcare workforce - more than 5 million professionals. According to the Health Resources & Services Administration (HRSA), the growth in allied health positions will be between 26% – 50%, depending on the role, by the year 2030.
AlediumHR has been successfully recruiting allied health professionals since 2013. With the pandemic, the utilization of allied health positions remotely has dramatically increased as more healthcare organizations are looking for ways to utilize virtual health.
 As with all our recruiting services, we utilize our Talentlytical® AI Healthcare Talent Acquisition Platform to assist in recruiting this high-demand and, at times, difficult-to-fill positions.
Below is a sample of the Allied Health roles we have successfully recruited.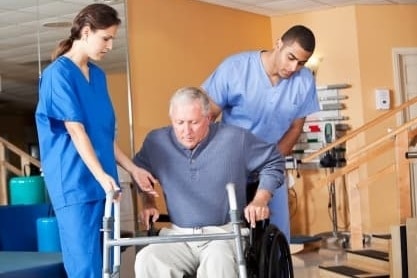 Surgical Services Techs
Occupational Therapist
Orthotist
Speech Pathologists
Medical Sonographers (All Specialities)
MRI Technologist
Lab Technicians
Respiratory Therapists
Optometrists
Registered Dietitians
Clinical Lab Technologists
Surgical Technologists
Radiation Therapists
Physical Therapists
Community Health Workers
Sonographers
Radiology Technicians
Podiatrists
Opticians
Optometry Assistants
Diagnostic Radiographers
CT Technologists
Ultrasound Technicians
X-Ray Technicians
EEG Technicians
EKG Technicians
Mammographers
Chiropractors
Audiologists